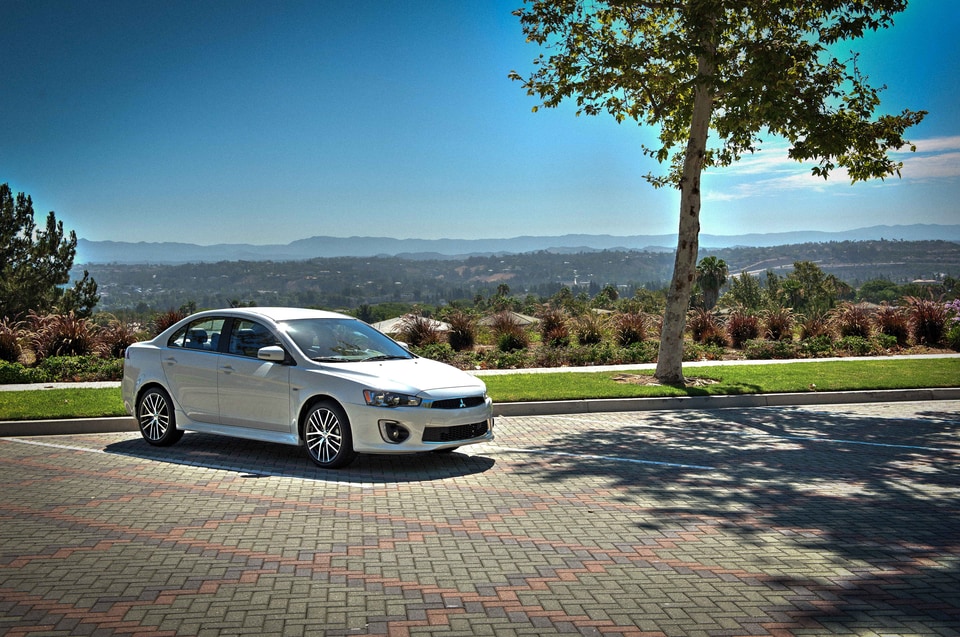 Are you a driver in Matteson, IL who is getting sick and tired of their outdated car model? Are you in need of a refresher when it comes to vehicle performance and comfort? Here at the South Suburban Mitsubishi dealership, our new inventory has precisely what you've been looking for in a new compact sedan, and the 2017 Mitsubishi Lancer is the answer that will satisfy more than just your hunger for a new car.
The 2017 Lancer comes in a variety of trim levels that offer everything you could ask for when enduring a short or prolonged work commute, including 27 MPG City and 34 MPG on the highway. Here are a few of the main features available in the lancer that benefit your everyday commute. Not only do you have the sharp and sporty appearance of the low-profile exterior body that includes substantial crumple zones designed to take most of the impact from a collision, but the interior options for leather or cloth fabric boast excellent comfort for up to five passengers.
Control and handling are increased tenfold with the available stability-enhancing all-wheel control which places drivers with a firm grip on the road's surface, even during times of icy and wet weather. Back out of your driveway or those crammed parking lots with confidence by utilizing the rearview camera which displays a clear image feed on the 6.1-inch touchscreen that also offers you navigational directions and is compatible with your smart device via Apple CarPlay or Android Auto. Also, with the standard seven all-around airbags, you and your passengers can travel near and far with a peace of mind knowing you have substantial protection.
Explore everything else that the 2017 Mitsubishi Lancer offers Illinois drivers and seek a test drive at South Suburban Mitsubishi when you're ready to make your vehicle upgrade officials. Our professional staff can't wait to meet you and get you behind the wheel of your future Lancer!